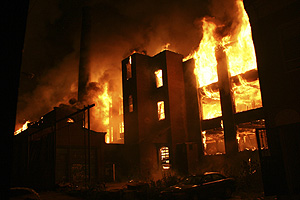 The
original
secondary building / house / home of our friends at The Simple Way has burned down. You can read a short article
here
. Everyone made it out okay, but the 7-alarm fire destroyed / gutted the building.
[Deep Sigh]
Thank you God that our friends are safe.
[Deep Sigh]
Dammit, why does stuff like this happen?
[Deep Sigh]
The
website
is still up. I have a feeling that Jamie, et al will be keeping us updated. There are photos, videos, and reflections posted there now.